Audiovox Kitchen TVs
Audiovox are one of the major manufacturers in the
kitchen tv
market and specialize is the undercabinet models. Their basic TV is the VE727 with a 7 inch drop down screen, followed by the VE927 with a 9 inch screen. The 12in KLV3913 has since been discontinued.
Product Summaries
---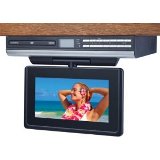 Audiovox VE927 9" Undercabinet TV/DVD
If the space saving convenience of an undercabinet kitchen TV appeals to you, the Audiovox VE927 serves up a full menu of entertainment options in a compact and stylish package.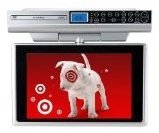 Audiovox KLV3913 12 in. LCD TV/DVD Combo
Looking for the Audiovox KLV3913 under cabinet kitchen TV? The bad news is they're no longer available. But we do have some good news...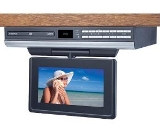 Audiovox VE727 7-Inch LCD Drop-Down TV
It's nice to have a little entertainment while preparing meals, and the Audiovox VE727 packs a lot into one compact device. It features a TV tuner, built-in DVD player, and AM/FM radio for those times when you would rather listen than watch.
Tags: 12in screen, 7in screen, 9in screen, drop down, DVD, flip down, kitchen tv, undercabinet,