Philips Kitchen TVs
Philips have released several kitchen TVs over the past few years, with mixed results. All of their current offerings are undercabinet designs.
Product Summaries
---
Philips AJL750 Undercabinet Kitchen TV
From the outset Philips have tried to make the AJL750 as simple and easy as possible, concentrating on the most useful features and foregoing everything else.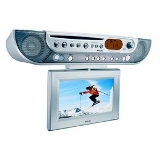 Philips AJL700
Philips AJL700 is a stylish under-cabinet LCD TV combo with a 7" inch wide screen display, DVD player, AM/FM radio, remote control and clock timer.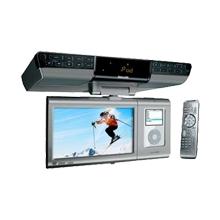 Philips DCD778
At the time of its introduction the Philips DCD778 was the only under cabinet kitchen TV that came with a built-in iPod docking station. Unfortunately we found it almost an afterthought. All you can do while playing music is advance, rewind and pause.
Tags: 7in screen, 8in screen, drop down, DVD, flip down, kitchen tv, undercabinet,